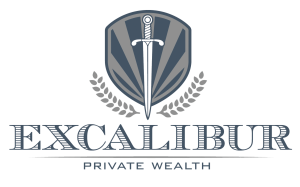 The Benefits of Having a Certified Financial Planner ™
Want to better manage your finances, but aren't sure where to start
Don't have time to do your own financial planning
Want a professional opinion about the plan you've developed
Don't have sufficient expertise in certain areas such as investments, insurance, taxes or retirement planning
Have an immediate need or unexpected life event
From start to finish, a CFP® will take you through the financial planning process to help you achieve your financial goals
Financial Planning Process
Examine your current situation
Set financial goals
Measure your progress
The Importance of Having a Financial Plan
Creating a financial plan helps you see the big picture and set long and short-term life goals, a crucial step in mapping out your financial future. When you have a financial plan, it's easier to make financial decisions and stay on track to meet your goals. Working with a CFP® professional can secure your financial well being and give you peace of mind and help you reach financial planning success.
Comprehensive Financial Planning
We have found that without a plan that is custom built, specific and easy to understand, most successful individuals will not achieve their maximum potential over the course of a lifetime. Many of our most successful relationships with clients began with a comprehensive financial plan. It has been our experience that after this initial stage of our work, systemic change can begin to take hold in the lives of our clients. We share in the responsibility to keep the plan up to date. We realize there will be changes in your assets, family status, business status, in the economy and tax law that will dictate revisions.  With Excalibur Private Wealth, we will partner with you to make the journey to your financial goals a reality.
Contact our office to get more information or to schedule an appointment today!
Office: 904-619-5944
Email: Amanda@ExcaliburFS.com