Services
Many firms and advisors spend a large amount of time searching for new business. At Excalibur Financial Services, we believe that our existing clients are our number one priority. In most cases, we respond are committed to responding to client requests the same day that they are received, within 24 hours when same day response is not possible. We innovate to meet the needs of our clients. If a solution does not exist, we seek to create one.
This commitment to service has worked for us for over thirty years, as evidenced by how long our clients stay with us and the large number of referrals they provide to us.
Business Practice
We provide financial services to the affluent, which includes business owners, executives, medical professionals and retirees. Many of our clients have a of team advisors, including CPA's, attorneys, bankers, and investment and insurance brokers. We have found, however, that no matter how much work has been done, there are almost always opportunities for financial gain, and tax savings. Our customized financial solutions are designed to help you make the most of your income and assets. No one person has an exclusive patent on good ideas.
Investment Management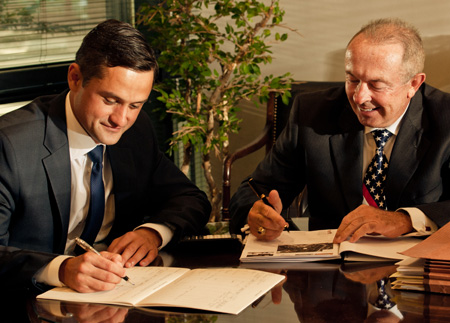 Our clients have entrusted us with hundreds of millions of their capital, which we invest across a broad spectrum of traditional and alternative investments.
Excalibur Financial Services believes that planning for financial success includes applying core investment principles — portfolio diversification, risk management and disciplined long-term investing.
Our team takes a disciplined approach to investing, using a rigorous research process to find the highest quality investments to meet clients' needs. Our managers use sophisticated diversification and asset allocation strategies to help clients plan for long term investment success.
Having the right solutions available at the right time is essential to achieving financial success – we provide comprehensive asset management products and services to help clients protect wealth and capitalize on growth opportunities and meet their financial goals at every stage. Whether the goal is to meet accumulation objectives, plan for transitions or retirement or find wealth transfer options to secure assets, we offer solutions that can meet any personal or business goals.
So as to get the best possible results for your specified risk and return needs. There are five steps in our customized solutions:
Analyze your current position
Plan a diversified portfolio based on your needs
Formalize the investment policy
Implement strategy
Monitor and supervise your portfolio
---
Comprehensive Financial Planning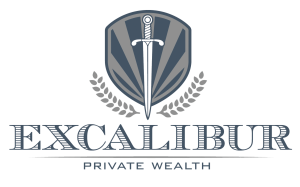 We have found that without a plan that is custom built, specific and easy to understand, most successful individuals will not achieve their maximum potential over the course of a lifetime. Many of our most successful relationships with clients began with a comprehensive financial plan. It has been our experience that after this initial stage of our work, systemic change can begin to take hold in the lives of our clients. We share in the responsibility to keep the plan up to date. We realize there will be changes in your assets, family status, business status, in the economy and tax law that will dictate revisions.  To learn more about our Comprehensive Financial Planning services click here.

---
Business Continuity
Business owner planning is very different than personal financial planning, and it brings a whole new set of financial opportunities for effective change. This change can drive the business, the owners, and their families to new levels of success.
We begin by understanding the keys to the business owner's success and what is important to them going forward. In most cases we find that the business issues are intertwined with personal financial planning decisions. We examine how these decisions influence each other and help determine the best course of action.
---
Retirement Planning
Most people spend their lives working hard, sacrificing and planning for the day they can declare financial independence. The challenge is that in today's world, pensions have become a thing of the past, economic conditions constantly change, the stock market is volatile, social security is inadequate and medical expenses are skyrocketing.
Just reading about these challenges can be overwhelming. We help our clients cut through the clutter, determine what is important and create an actionable plan. We then review the plan on a regular basis to adjust for changes in their lives and the world around them.
---
Estate Planning
Excalibur Financial Services approaches estate planning as an integrated process. Many people think having a will means their estate plan is complete. Nothing can be further from the truth. Our firm addresses the many different types of wills, the thousands of different types of trusts, the titling of assets, liability protection, business continuity, terminal illness, incompetency, and protection from creditors and predators.
Specifically, we work with families facing complex financial, estate and business succession decisions. We work alongside your existing advisors and offer proprietary financial modeling tailored to your particular needs. Many of our areas premier law firms and accountants rely on our ability to paint a clear and simple picture of the short and long-term consequences of these financial decisions.
---
Insurance
We are licensed with over one hundred insurance companies. When one of our clients asks us to acquire some insurance for them, we are able to shop the market on their behalf. This allows us to recommend the most competitive policy for their needs.
Structure is equally important as cost efficiency. We find many clients have good legal documents but their life policies are not coordinated. Life insurance is generally income tax free but not estate tax free under §2042. We can structure your policies to be totally tax free.
Life insurance is used for a variety of reasons: family income, business, key man, buy/sell, cover debt and estate tax. As we discuss your plan, we can determine if you have any of these needs.